ALTERNATIVE /// 2019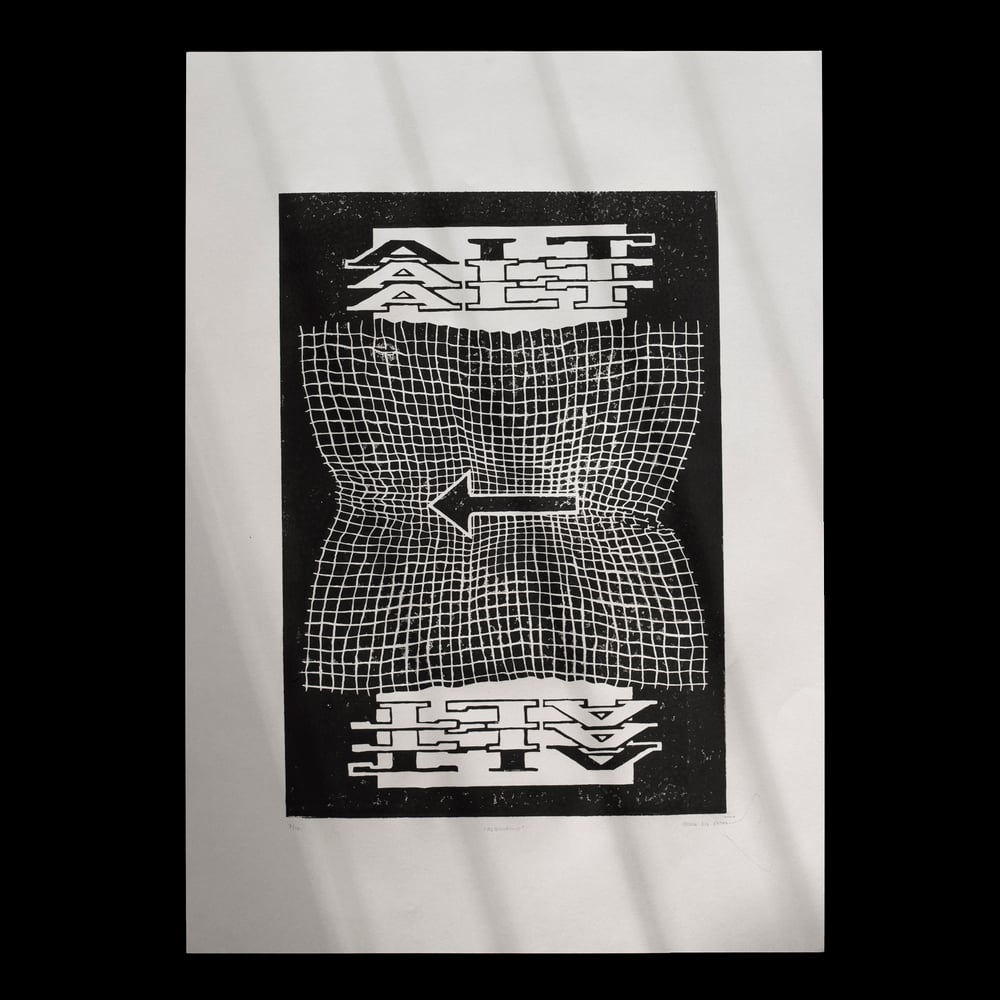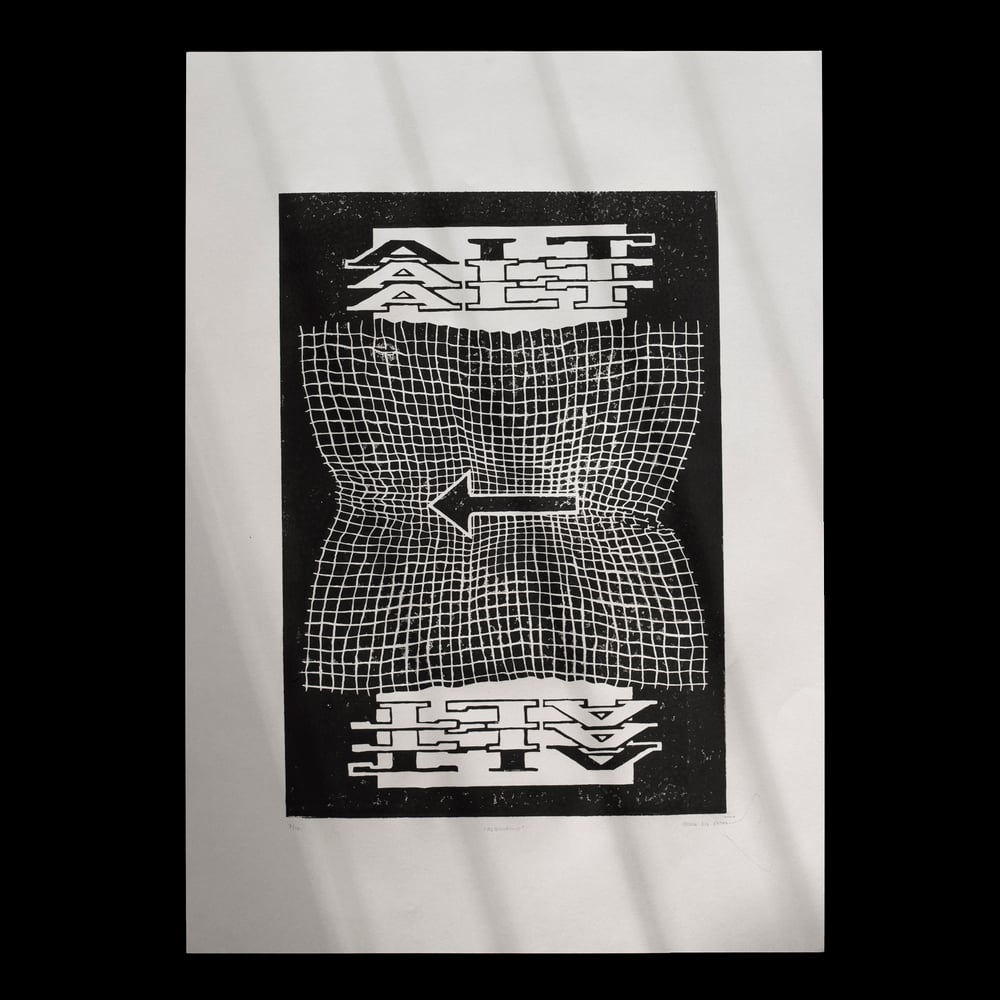 "What is an alternative and what you don't even consider at first? Are the several alternatives conditioned by others? Are you always looking for a safety net?"
---
Limited Edition of 10
Each print is handmade and unique.
The details might vary slightly.
Each print is signed and numbered on the front.
Size: 410mm x 590 mm (~A2)
Colours: 2 (Black ink on Ivory white paper)
Paper: Japanese Simili paper 80gr (Ivory White)
Ink: Cranfield "Caligo Safe Wash" Relief Ink (Black)
Process: Handmade Linocut print
--- --- ---
/// PAY WHAT YOU CAN ///
That's right you can choose your own price in the dropdown list above (there is a suggested * price if you're not sure). Your money will be used to pay for the materials and time it takes to make these handmade prints.
/// FREE SHIPPING WORLDWIDE ///
The shipping costs are integrated in the pricing range so please take that in consideration when choosing your price!